So in addition to our normal craziness around our house we're having to do something I never thought I'd have to do. Jayson has had delays since 4 months old. Potty-ing has been one of the major ones. He was almost 5 years old when he got out diapers. At one point we even had a parent trainer come to our house to help him understand better. He wasn't very verbal until about 3.5 years old. Mostly grunted….major signs of Autism. Thanks to the help of some teachers in Keller he progressed very quickly. Then we threw a wrench in our family and moved to Seattle. He regressed a little but quickly caught up. He's still a little behind on social interactions but we're getting there (reason we're out and about a lot!).
So….back to my post about something I never thought we'd have to do. He still wears diapers to bed at 7 years old. Most of the time they leak because well he's 7 and has a lot of pee! He sleeps so hard he never wakes up at night. He usually can sleep 10-12 hours straight (maybe that's why the bugger is so happy all the time). The owner at his swimming lessons facility and I were talking and she told me about the potty alarm. I've heard of it but never heard feedback first hand from someone. She used it on all 3 of her boys and it worked quickly.
After 17 years of renting homes and apartments we decided it was time.  We finally feel like we're in a place where we'll stay for years to come.  So we decided to BUY A HOUSE!!!!  We decided on Pflugerville, Texas.  We lived in the Fort Worth, Texas area forever.  I actually grew up in Arlington, Tx.  Met my hubs in 1999 and from there we went to Keller, Texas where we spent most of life together.  We lived in the Frisco, Tx area for a few years but quickly moved back to Keller.  In 2013 we had the chance to move to Washington state.  We lived there for a miserable 2 years there we started looking to come home.  Hubs found out that the company he worked for (Amazon btw) had an office in Austin, Tx.  Not home home but 3 hours away was better than 35 hours.  So we jumped at it.  We've actually been back in Texas a whole year now!
We couldn't find a house to rent before our corporate housing ran out and I just so happen to find an apartment complex in a good area that had 4 bedrooms.  Smaller than we're use to, yes.  But doable.  So we did it.  And we HATE it!  We'd been renting houses for so long we haven't had to deal with maintenance crews coming on their schedule, loud neighbors, smells coming through the walls, etc.  Since our lease will expire in August we decided to start looking for rent houses.  Then we thought….wonder if we could buy (lots of past job lay-offs have really damaged our credit…reason we jumped at Seattle).  So we started looking and getting advice from lenders and BAM!  We can actually do it. […]
At the end of Easter last year I bought a box of fake eggs on clearance for like 25¢ that look like real eggs.  I bought them because my kids like to dye eggs but they hate hard boiled eggs.  So my thinking was why waste real eggs.  Why not buy a box of these every year and let them color them and we get to save them every year.  Yah, no.  They suck….BIG TIME!!!!  But the egg dipper was neat so we saved that!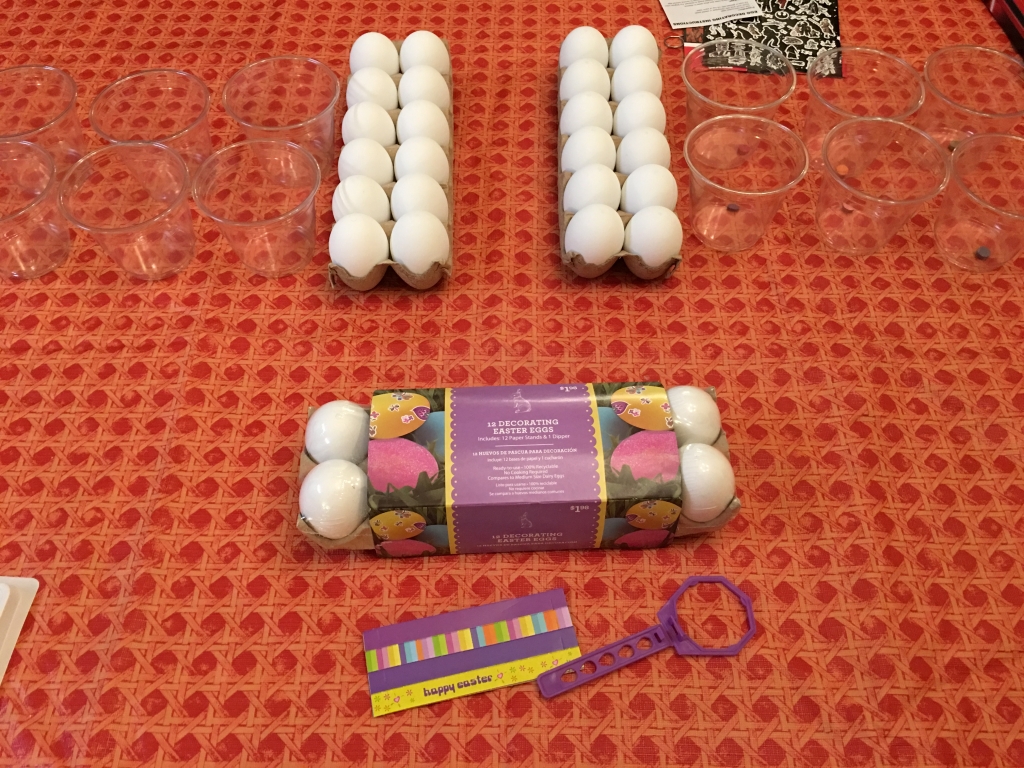 So here we are ready to start.  They were so excited to have 3 dozen eggs to color cause I hate coloring eggs. Actually it's fun.  I hate the set up and the sharing the eggs and colors.  So this year with the fake eggs I decided to let them each choose their own coloring kit too.  No fussing right!  Well that actually worked.  Problem is these eggs float.  You have to hold them down so they'll color.  Then they don't hold color that well so every color came out pastel, no matter how long you left it in there. UGH!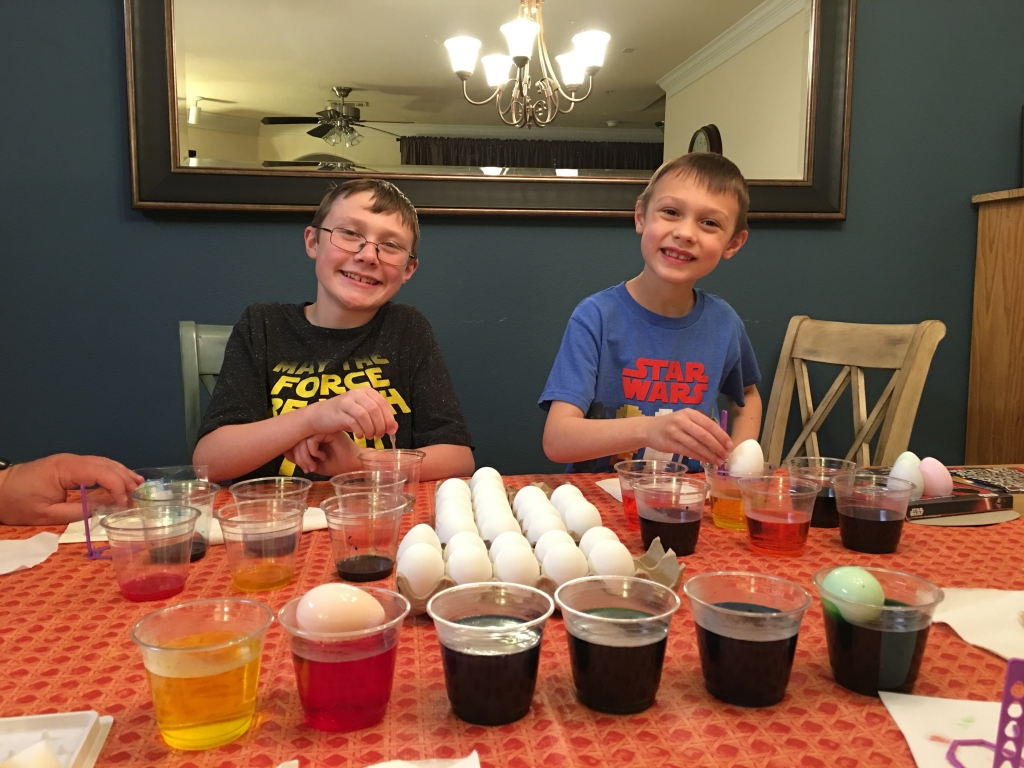 End result….SUCK!  I do not recommend these for regular coloring.  Maybe drawing on them with sharpies would be good but I dunno, I trashed them and will not buy anymore.  Back to wasting regular eggs for this family!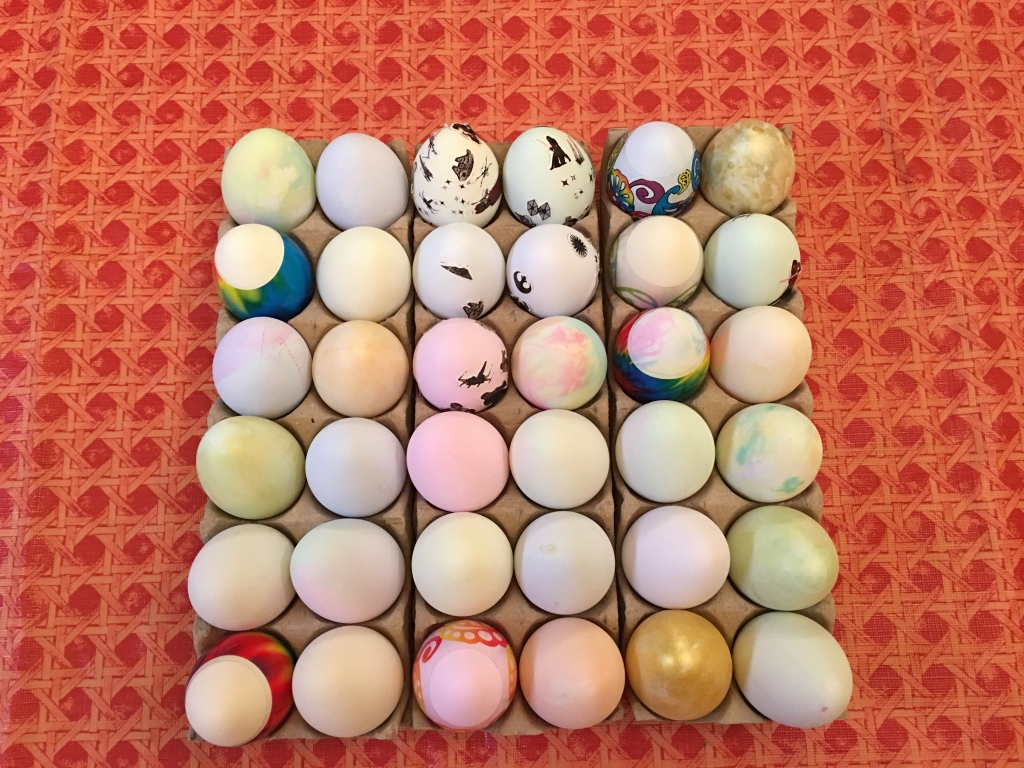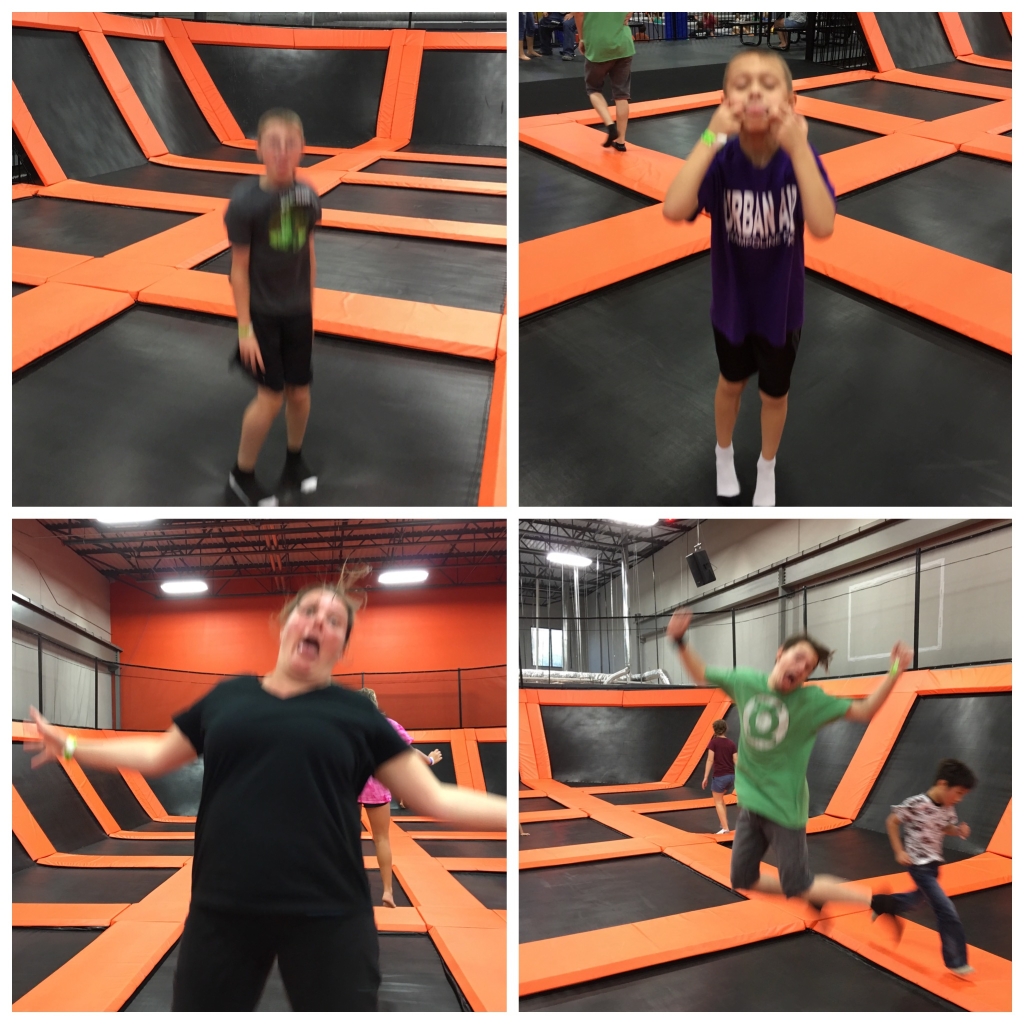 If you haven't heard of Urban Air Trampoline Park your missing out!!!!  This place is so much fun and it's a great workout too!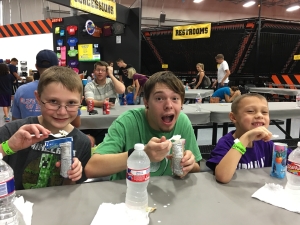 So what is it?  It's an indoor trampoline park.  There are several different areas in the park.  The Apex which is an open jump area.  Each person gets a square (and yes you have to yell at the kids that don't listen and knock you off balance).
Click here for the Apex and Air Pillow video
The Bowl is for ages 7 and under.  It's basically like The Apex but only for the younger kids.  Parent's should really think about using this.  No kids over 7 yrs old are allowed in there.  That means they won't get hurt as bad when they bump into someone…..like a teenager or adult.
The Foam Pit or Air Pillow Pit will probably give you the best laugh you've EVER had!!!  Like seriously.  It's fun to go in and it's friggin hilarious to get out!  I was seriously laughing so hard the first time that I nearly pee'd myself.  I think it took me a full 5 minutes to compose myself to get out of there.
Click here for all 3 Kids on the Air Pillow video
Click here for the Amazing Employee (triple flip yo!) video
The Runway is exactly what it sounds like.  It's a long straight runway of trampoline!  It's cool to watch the gymnasts that come in and do all kinds of tricks on there.  It's also fun to just run on it…..it's funnier than it sounds.
Lastly you have Slam Dunk (basketball) and Dodgeball. […]

Now that we're back in Texas I was able to take advantage of Tax Free Weekend (TFW) again.  This year it was Aug 7-9.  Here are some tips on how we accomplished all of our back to school and supply shopping for two kids (ages 11 & almost 7) in 1.75 hours!!!
Before the TFW go scope out the stores you want to buy clothes from.  Try the clothes on.  This helps reduce your "day of" frustration.  Sure you wind up going out twice but if you wait until TFW you'll also be waiting in long dressing room lines and with kids that just sucks.  So, on August 4th I took both boys to Target, Old Navy, Academy, and Crazy 8.  I picked a location of town that had all stores reasonably close to each other.  They picked out what they liked and tried on clothes.  If they liked them and fit I wrote the store name, style of clothing, and size for each kid.  I used the notes app on my phone for convenience.
Day of TFW.  I originally decided on getting supplies on Friday then taking the kids and hubbs out on Saturday.  Well I got to thinking why not just get it all done in one day.  The kids do a good job at keeping up with my pace and the hubbs tends to lag so why not!  I asked him if he minded and he was like……ummmm do it all!!
That morning I got up early and made a good filling breakfast.  Biscuits (actually made them the night before for a quick reheat), sausage, eggs, and a sugar free red bull for myself. […]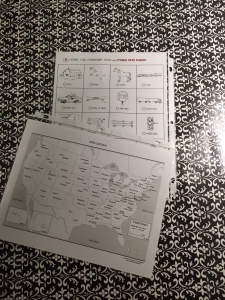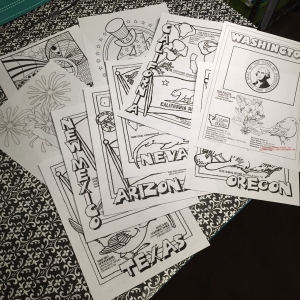 Our kids are not good in the car….well they can be.  Problem is they hate being in the car (we like to drive around and explore….a lot).  But when we told them we could stay in Washington or move home to Texas they obviously chose to deal with the long road trip….like they had a choice, lol!!!
We have an 11 yr old and a 6 yr old that would be traveling with us. They each have an iPhone (don't worry…no service is on my 6 yr olds….it's and old phone of ours and is basically a Nintendo DS but with better games, lol!!) and iPad (and these were handed down so it's not like we completely spoil our kids with new flashy items).  So first things first on a long trip like this is you have to completely give up all rules and allow them to use them…a lot!!!
A few days before we were to leave for our moving adventure I decided I should get some things for the kids to do so they're not completely bored or on devices all the time.
Since we'd be going through 7 states I went to the Crayola website for some free state color pages.  I printed 2 of each state we'd be going to so each kiddo had their own color page.  The great thing is it also had state facts on them.  I also printed a US map so they could follow our route.  That helps eliminate questions.
Since we'd be traveling on July 4th I printed out a color page for that holiday.  I also printed […]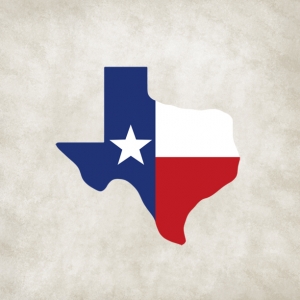 I believe it was the last day of school when we were finally told we'd be moving in one week.  In Washington state school didn't end until June 19th.  The movers would be at our house on June 26th.  We'd already started to declutter but we didn't think we'd decluttered enough.  The movers arrived at like 8:15 that Friday morning…..three guys.  They had almost everything packed by 5pm!!!!  The only things they didn't pack was the bedding so we could sleep that night and the few bathroom things we weren't letting them pack just yet (shower curtain and towels).  They weren't bothered by it as it's normal for them I suppose.  They had actually started loading the 18 wheeler believe it or not.
The next morning they got there at like 8:30/8:45.  They immediately started tagging and loading.  They also finished up the packing and were done by like 3pm!!!  I was able to clean and let them take the vacuum cleaner and they left.  It was definitely a better experience than the move to Seattle.  Those movers were slow.
We dropped my husbands car off with friends (for transit pickup in a week).  We finally got to our hotel nearby by 10pm and we got a pretty good nights sleep before we headed out the next morning.  And since this was a vacation as well as a move we were taking it kinda slow in the mornings.  Trying to make sure we were all ready and stuff.
Sunday morning came, we ate the hotel breakfast, loaded the jeep up and we were off for our adventure!!

So about a month ago the hubs interviewed for a job back home.  But it's still with Amazon just a different department so that's freaking awesome!
Things are moving slow yet fast.  We need to get there the first week of July but the moving company is taking it's sweet time.  So everything might get pushed into the second week of July.
We want to drive home to Texas instead of flying.  We plan on taking a vacation through California.  The boys want to see the beach.  What better place than there right?!  We want to go to the San Diego Zoo and try to fit Legoland in (SHHHHH! That'll be a surprise).
I can't wait for Texas.  Even though we're moving 3 hours away from "home" it's still a whole 30 hours closer!  So if your in the DFW area don't worry…we'll visit a lot!
When I get to Texas I plan on eating as much Mexican Food as I can handle.  Drink as many frozen sangria's as I want.  And be in the sun a lot!!!  So if your looking for me check in a Mexican restaurant or by a pool.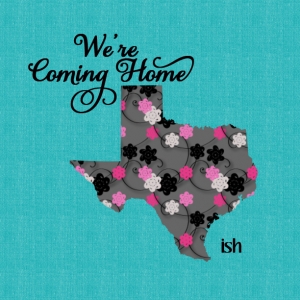 So after being on a certain diet "skake" for almost 2 weeks I decided it was time to really talk about it. I'll tell you what it is in a moment but if you follow me on Instagram then you already know what journey I started.
So a little back story.  I'm 35, 2 kids, 1 miscarriage & 1 stepson.  I've always been skinny but when I had my 2nd child I wasn't able to loose the weight.  We had a lot going on so that made it real hard.  Hubbs got laid off and I lost my job because people came to work with the flu and I got it while pregnant and I got very sick from it. I needed to work so once I felt better-ish I decided working in daycare was my way to go.  I loved working with kids and have a background in childcare (as well as an office background) so I decided to work in daycare.  It paid half my kids tuition and I brought home just enough to pay for groceries.  When my son was 3 months old he got very sick with bronchitis (cause the heat didn't work in our house) and had to be on a breathing machine at home for a few weeks.  Which made me lose my job.  So we decided at that time I'd stay home.  Hubbs was doing free lance work and it just wasn't making ends meet.  We were paying an obscene amount of child support and the state doesn't give a crap about someone being laid off.  So then all of a sudden we get a phone call from my stepson that warrants an immediate move into our […]