So yah….we've been back to school for 3 weeks now and I was going to write about the survival kits I made and well I've been so busy I haven't had any time!!  So here goes!!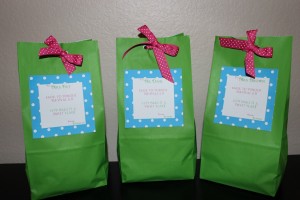 I decided to be all crafty and give the boys teachers a back to school survivor kit.  I figured a bunch of candy was the right way to go.  Then I thought well I bet they'll have dry hands too so I got them some lotion.  Then I said oh hell they're gonna have a headache too..so motrin it was!  It was a fun little super easy way for us to say welcome back to school.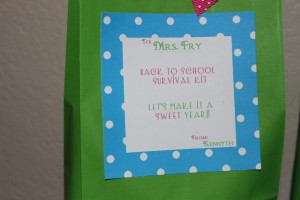 I'd been super busy since we had our little "staycation" the weekend before school started that I'd forgotten to even do these.  They seriously took me all of 15 min (minus the 15 min store trip) to make.  I hit the candy isle and then the trial/travel aisle.  I spent more than I thought I would but I was doing it last minute…oh well.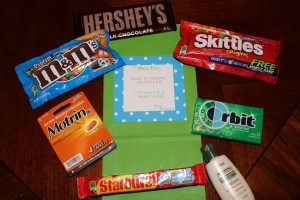 Happy back to school!!!.