We had our family pictures done the other day at The Picture People.  I was so excited…I did all the normal crazy stuff I do to get everyone ready.  I had to make sure everyone had matching clothes, shoes, etc.  So I got to get a little shopping done.
This year we decided to go with a grey, white, black, and teal theme.  And it just so happened that we all wore stripes too.
This is MY FAVORITE pic out of them all.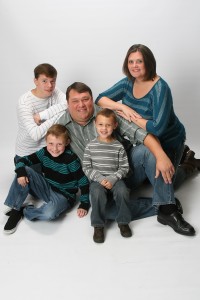 I was so pleased with this session but I do wish they would have used more of a prop than a Christmas tree and gift boxes.  But I guess they save that for little little kids.
Here are a few others.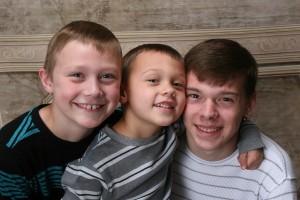 And I can't wait to post the pic of our Christmas Card….we didn't do a traditional card, lol!!