Well I turned 32 the other day……it was a normal day, lol!  Nah it was a little different.  My hubbs had to work late so we decided to celebrate it the next day.
To start my actual birthday day off my husband got up early and made a trip to Starbucks (for my free coffee–sign up and get free coffee on your bday too!)!
Mmmmmm….then he left for work shortly after and I didn't see him until after 9 that night.  🙁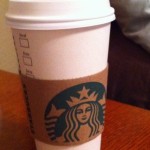 So to start my actual birthday my husband brought home my FAVORITE cupcakes!!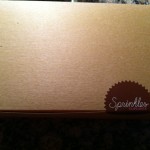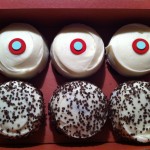 Looks delish right?!!  Well they were!  My hubbs made sure I got 3 and everyone else got 1 cupcake (well except Jayson (my 3 yr old), he doesn't eat cake—is he even related to me?!!)  
So before we went to dinner I scarfed down a black and white….I needed it.  It was a hell of a stressful day for me.  So then we went to dinner….Casa Rita's Mexican Grill.  I wasn't a fan but the drinks were good.  And one kiddo had fun, lol!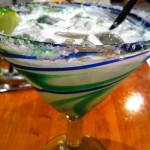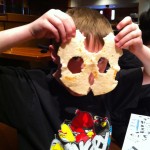 But….it must all come to an end as everything eventually does.  Sending thanks to my family for another wonderful Birthday!!  Here's 1 last YUMMY look…..btw, I still have this one.  There's no way I could eat 3 of these in 1 day!