Remember my stepson, Derryk?  Well he decided to move back home.  Except home wasn't in Texas obviously…it's now in Washington.  So he sold his things and we flew him up here.  The boys were so ecstatic that their big brother was moving home!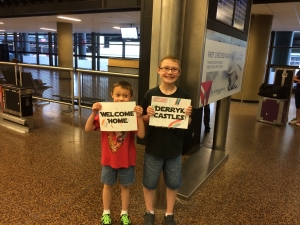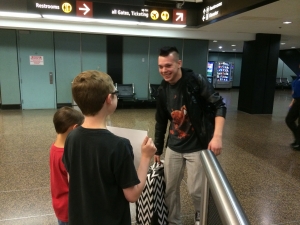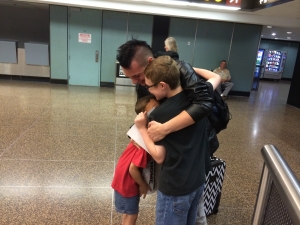 School started a few days after Derryk got here and I not only had a Fifth Grader and a Kindergartener but my baby turned 6 years old!!  He wanted a SpongeBob party.  So duh, that's what I gave him.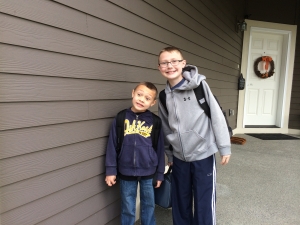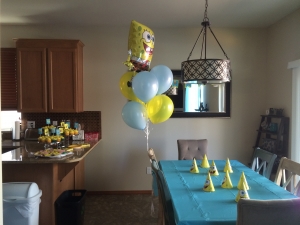 I made the cupcakes and bought the cookies from a local cookie maker.  She's fantastic!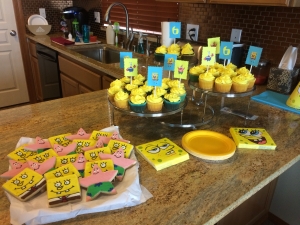 I also made this banner with my Silhouette Cameo.  I sure do love that machine!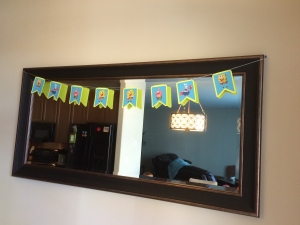 Here's my lovely 6 year old!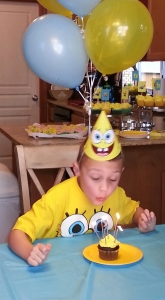 The day after the birthday party we went to the State Fair.
These boys sure did love this ride.  They rode it like 10 times!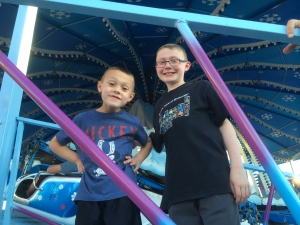 Some donut chicken sandwich the Hubs and Stepson had.  We had a few other fried foods that day but I didn't get any pics.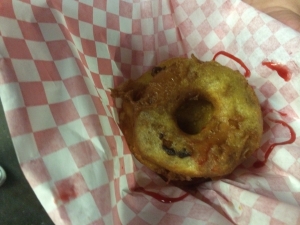 We're done!  They had fun!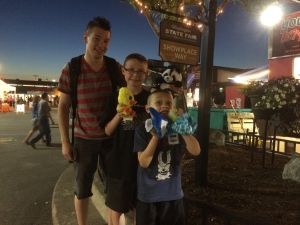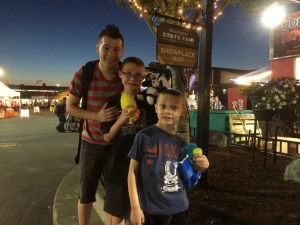 The BEST scone EVER!  Seriously.
The next weekend we took Derryk to see Mt. Rainier.
We started at the Sunrise Visitor Center.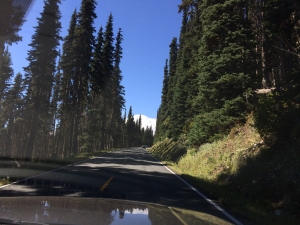 Look at that beautiful water!!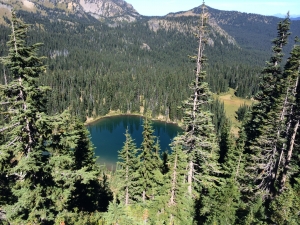 It was a sunny day!  It was hard to get the 2 littles to look at the camera.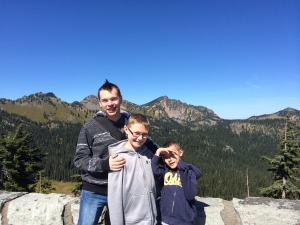 Big white mountain!!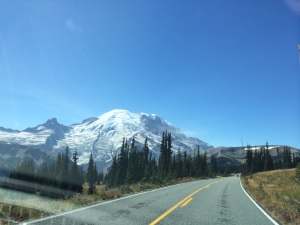 OMG!!  I had no idea that they were that small!  There were 3 running around and I was mesmerized!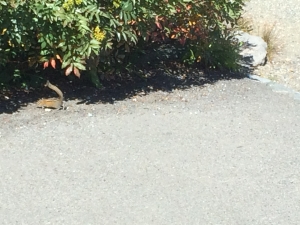 The Groves of the Patriarchs.  We'd been but wanted to take Derryk.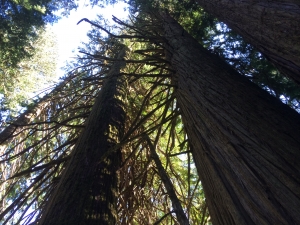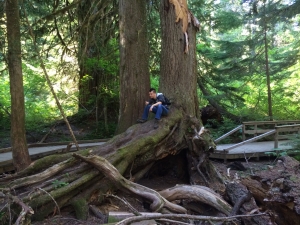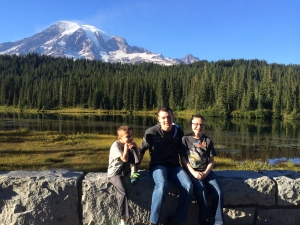 Reflection lake.  Seeing that reflection was absolutely beautiful!  We'd been there once before but it wasn't sunny.  I'm glad we caught this pic!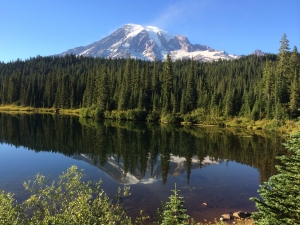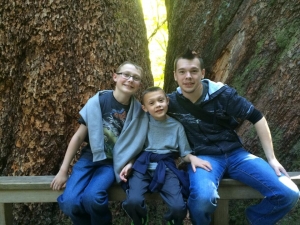 Our last adventure in September was Downtown Seattle.
Here's the Seattle Aquarium's Octopus.  He was very active that day.  Super cool!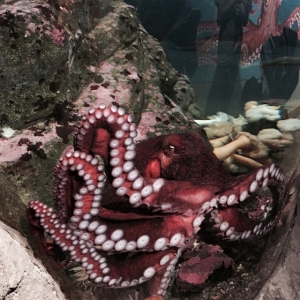 The Seattle Waterfront.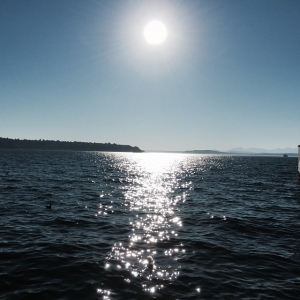 The famous gum wall.  Ewwwwwww!!!!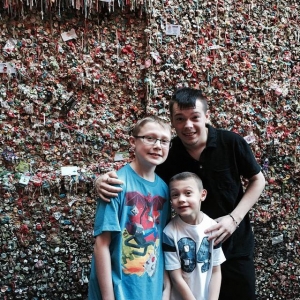 That's it!  A super busy September!