A couple weekends ago I participated in a bake sale and cake walk for my 7 yr olds school.  I made some awesome cupcakes and chocolate covered pretzels.  Here are the yummylicious pictures!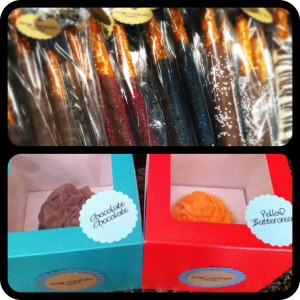 The Cupcakes.  I made 4 dozen!  All using the perfect cupcake recipe by TidyMom and my buttercream icing recipe.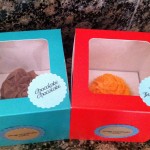 The Pretzel Rods–almost 50, I think!
They were dipped in chocolate or vanilla almond bark and topped with sprinkles or additional almond bark.
I had fun doing it but it sure was a lot of work.  Now that I have all the craft punches and templates made it'll definitely be easier the next time around!