So today was a very odd day!  First off it was the 6 year anniversary of my mom's passing so this morning started off with tears.  After I took the little one to school the middle kiddo and I headed to the cemetery.  I explained to him that we needed to go put flowers on my Mom's grave and the first thing he asked was what her favorite flowers were.  She loved yellow roses so I knew we had to find some!  Luckily the Kroger that I go to near the cemetery had a rainbow assortment of roses and the package just so happened to have 3 yellow roses in it.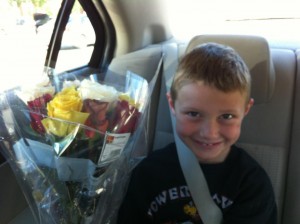 We arrived and visited all the family that we knew the location of….so much sadness.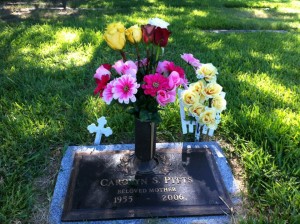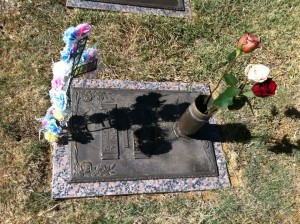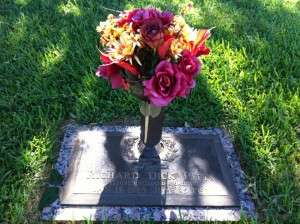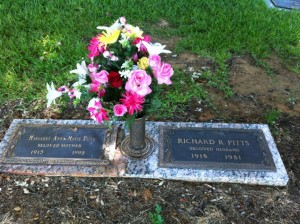 After we put a rose on all the family plots we went to the actual funeral home to visit my Aunt Mary…..she works there.  It was such a nice quick visit…..I can't wait to spend more time with her.  We're just all so busy….that's the downside to growing up I guess.
Now to the strange part of my day.  On March 19th I heard there was a food park coming to the city I live in.  Which I thought was AWESOME and couldn't wait!  I followed the Keller Food Park on twitter constantly awaiting the date.  It was finally announced that we'd see it in July 2012.  I couldn't wait!  So as soon as July hit I started asking when when when!  Then last night I heard the city council voted against the food park 4-3!!  I was devastated.  I know that sounds stupid but I really was devastated.  So I did the only thing I knew I could do….I spread the word to everyone I know about a food truck that just so happened to be coming to Keller the next day.  I literally spent most of my day reading, tweeting, retweeting, and researching…..then the time came.  It was 5pm and So-Cal Tacos was in Keller!!  I loaded up the kids and met my husband there for dinner.  He grabbed the kids a pizza from CiCi's and we ate THE BEST Taco's EVER!!!!  We like to travel for our family time, lol.
I got to meet one of the Keller City Councilman John Hoffmann tonight along with the Keller Food Park owner Trey, and Scott the So-Cal Tacos owner.  I felt like a mini celebrity….John and Trey knew exactly who I was just because of Facebook and Twitter.
Here's the owner of So-Cal Tacos (Scott), his truck (Woody), and a glimpse of his wonderful food (Delmar Tacos (chicken) and Sopapilla Fries (honey and chocolate)!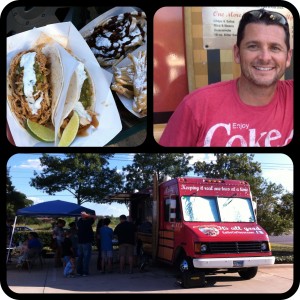 So after a super busy day I get home and I have boxes on my doorstep!!  Some towels and rugs for the boys bathroom and the best thing to end my day.  My Keurig!!!  So now I'm off to clean it up and wash some towels.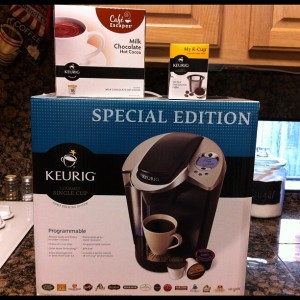 It was a strangely good day!  Miss my momma but glad I kinda kept my mind away from the sadness a little..