So now we're in February.  The month of LOVE, me dipping into HTV (heat transfer vinyl), 5th grade science fair and red velvet oreo's.
So the second I heard that Red Velvet Oreo's were coming out I made sure we got a package.  And OMG yes they're good.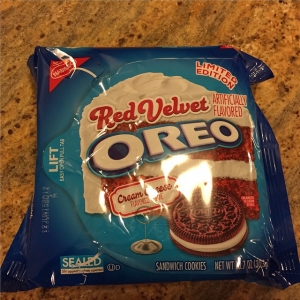 Then there was the 100th day of school.  I wanted to make the kids a shirt but only Jayson wanted one.  Kennyth's getting a little too old for it but I still gave him the option.  Jayson loved his shirt!  This is just printable iron on.  Not the best but it worked in a pinch.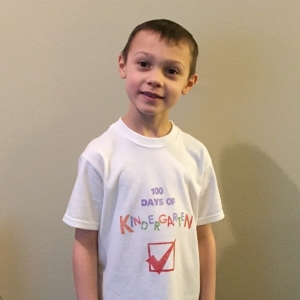 Time for Valentine's Day!!!  Jayson doesn't like much candy.  So I saw a similar idea to these oranges and I showed him and he wanted.  I think they turned out great!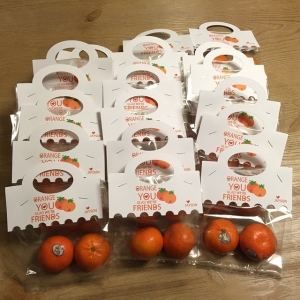 Kennyth wanted Fun Dip so I had to think of a way to use my Silhouette Cameo for this one. I think they turned out great!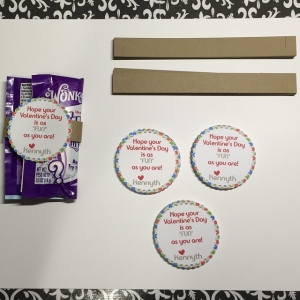 My first HTV project!!!  Kennyth is learning to play the recorder and I wanted to personalize his bag so he'd know which was his.  I like it.  I immediately fell in love with HTV and placed an order for more a few days later.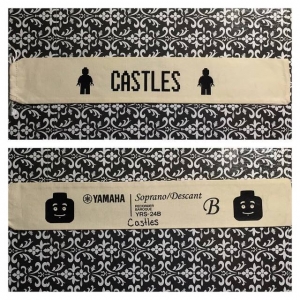 See….got my HTV and made shirts!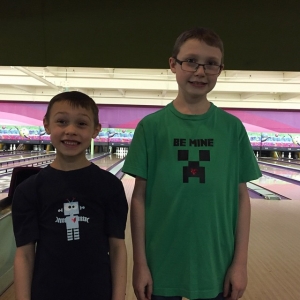 I really love how they turned out!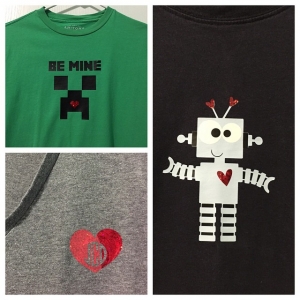 Sweets for my sweets!!  Of course I used the Silhouette Cameo!!!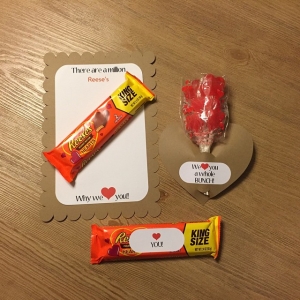 My sweetie took the dog to get groomed on Valentine's Day (big gift for me…I'm simple).  And he brought my favorite flowers home!!  So sweet!!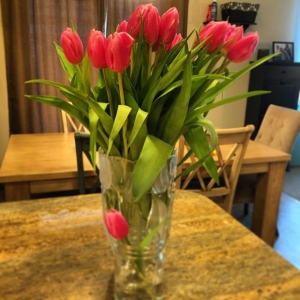 Our Valentine's Day brunch.  This was suppose to be for breakfast but when you don't have a griddle anymore and you forgot that detail yet you still promised red velvet heart pancakes for Vday you still do it.  In a skillet.  One at a friggin time.  I had to warm the oven up and put the pancakes that were made on it to keep them warm.  It worked btw….but I don't recommend it unless you need to do it.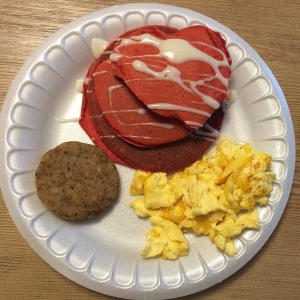 Next up was Kennyth's science fair.  OMG I hate these things.  He did everything but use my Silhouette Cameo machine to cut things out.  It turned out pretty awesome!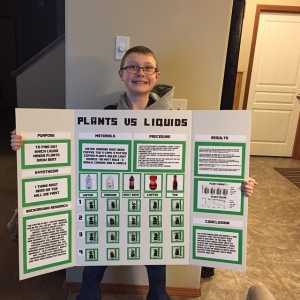 And we're all caught up!  I hope to post more often but it's not so easy these days.  To keep up with me day to day follow me on Twitter, Facebook, and Instagram.