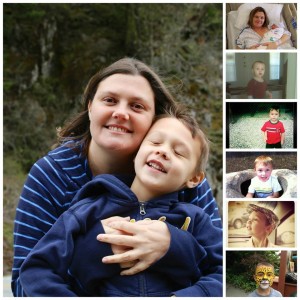 My youngest son has recently become a Mickey Mouse Clubhouse fan.  We have no less than 50 episodes saved to our DVR and yes I taught him how to use it so I don't have to stop what I'm doing every 25 minutes.  No I'm not the parent that limits my kids TV time.  They play outside plenty and their rooms plenty so I don't feel I need to limit it.  I have on occasion but mostly they do manage their own TV time well.  Ok..back to MMC.
For his birthday he wanted a MMC party.  I was happy because I knew that I could make just about everything for the party. I knew I wanted to cherish his birthday forever, so I had to seek professional help from https://www.youngfilmacademy.co.uk to make a birthday movie for my son. Since we're in a new state with rain possibilities all the time and I'm not use to it yet we were having a hard time finding a location for a party.  There isn't much here that's indoors which is totally weird to me.  I wanted to have it at a local farm and if I hadn't waited so long (he has a labor day birthday–gotta plan a later party) for his party we could have but the rain came the day of his party so i'm really glad we didn't do the farm.  I decided to go with the ole Chuck E Cheese birthday party.  Which it turned out GREAT so I can't complain!
Now onto the birthday party!  One month before the party I was trying to decide between 2 different types of invitations.  I had created a 4×6 invitation but decided to go with a crafty one.  The yellow insert with all the party details comes out of the pocket.  I used my Silhouette Cameo for all of it.  I was so glad that I had it!!  I seriously made everything for the party with it!
Here's the banner!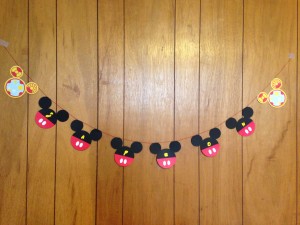 The good bags!  I'm not big on goody bags so I usually make them sweet and simple.  I made it from a popcorn template and added ribbon.  Each goody bag had cheese it's, mini fruit rollup, mini play-doh, and mini bubbles.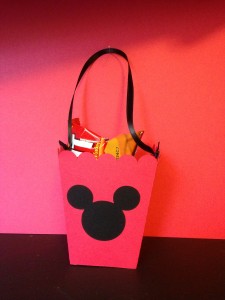 I had to add a mini Mickey Mouse head to each bubble bottle!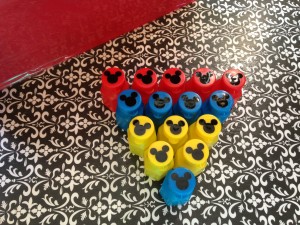 Mickey Mouse head cake pops!!!!  I made the cake pops like normal and added mini oreo's for the ears.  I attached the ears with chocolate first and let that dry.  Then I dipped the entire pop into the chocolate (well I use almond bark).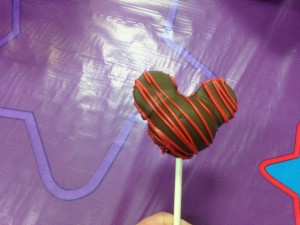 Because I wanted some really good looking cake pops I made a few regular.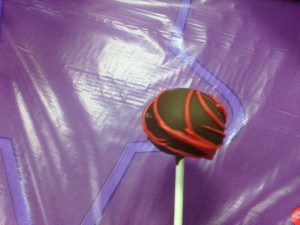 I had leftover chocolate so I made mini Mickey Mouse heads as a treat to just have on the table…I came back with almost all of them…ah well.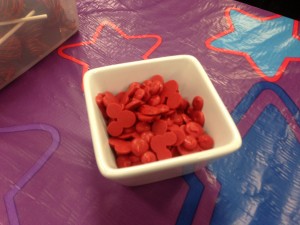 Here is my bucket of bags!  I made the giant Mickey head and used the saying at the end of the show "Thanks for Stopping By".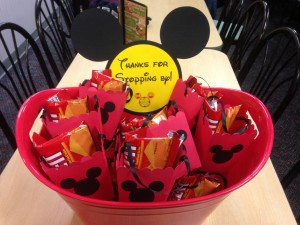 The cupcakes!!!  Yup, I made them.  Even made cupcake toppers!!  I loved them and so did everyone else.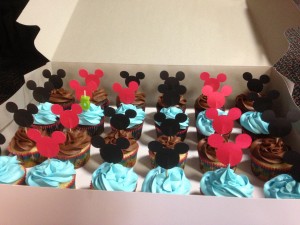 My little guy loved his party.  I was glad it was over…..a month of party planning and I was sick of hearing about it, lol!!  But it was definitely fun!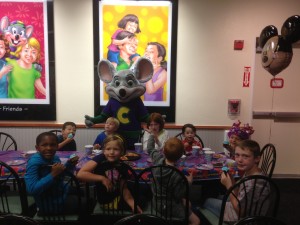 Here's our post party coma coming on.