Well Jayson's school needed all kinds of information and can't start until we have a meeting….UGH!  He's driving us crazy wanting to go to school.  I've given them everything they've asked for so I really hope they get this done asap.
Kennyth on the other hand was easy peasy!  The schools are so laid back that it seems totally wrong!  There is no paper to put in your window to pick up your kiddo…they just find you and get in the car!  Like it was when I was little.  They have an awesome schedule and they act like it's a really long day for the kids…..they get out at 2:30…that's the extended time so they can get out at 12:10 on Wednesday's!!  Totally bizarre!
When I was getting paperwork to register Jayson I was trying to go in the wrong door (cause the hubbs said it was the front–no, it wasn't)…well there was a custodian outside and asked me if I needed inside!!!  I was like um, no I just need to find the front of the school.  So it's kinda nice that it's that laid back but yet WTH?!!  Kinda scary!!  Luckily that's NOT the school he'll go to it was just where the paperwork was, but still.
Kennyth's first day of school was pretty good.  As I left him in his classroom this morning I saw the fear and tears in his eyes and wondered if we'd made a mistake by moving here.  I'm so glad that when we picked him up he was in good spirits and seemed totally normal.  And since it's a Wednesday he had a short day so it was a quick meet and go kind of day.  Thursday they have their test that's equivalent to the STAAR's testing in Texas.  He's been preparing in Texas so we're all pretty confident that he'll do just fine.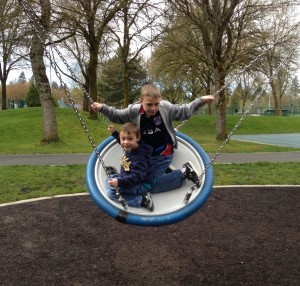 .