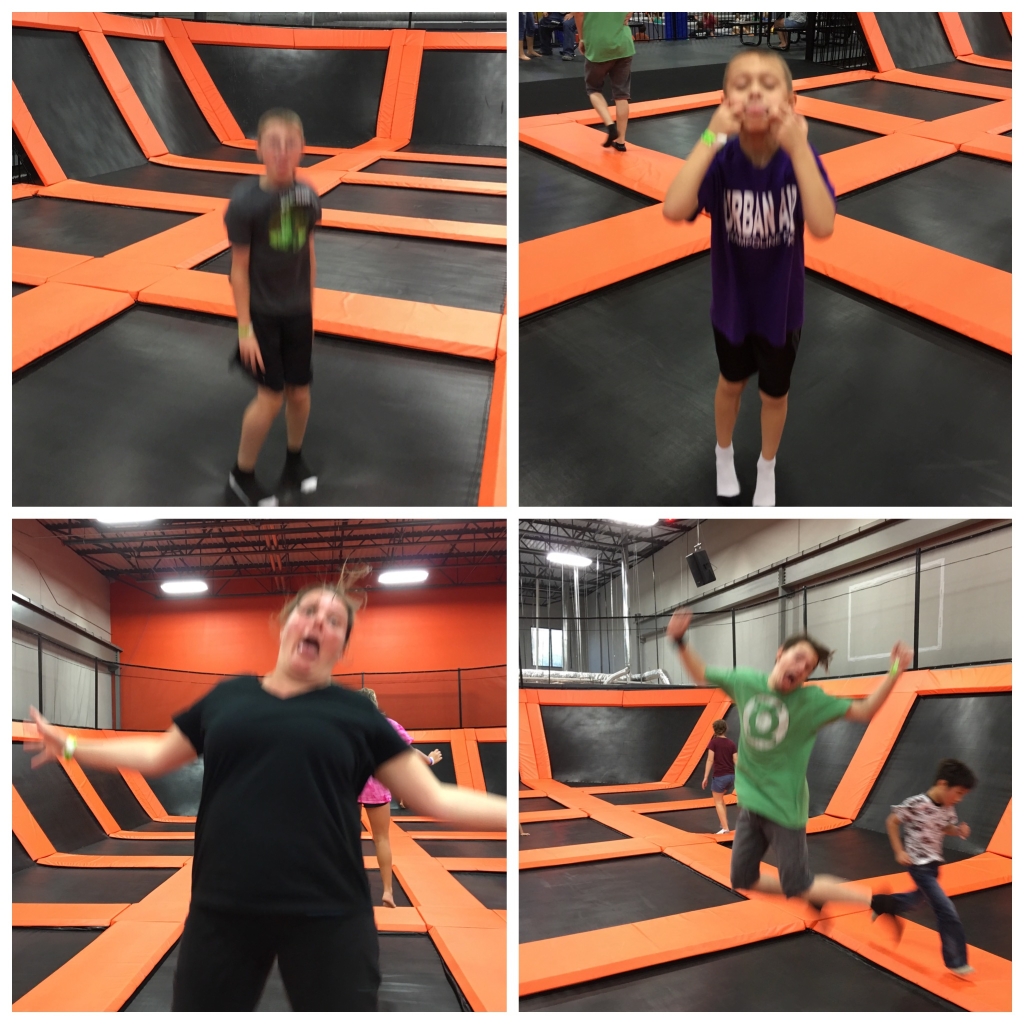 If you haven't heard of Urban Air Trampoline Park your missing out!!!!  This place is so much fun and it's a great workout too!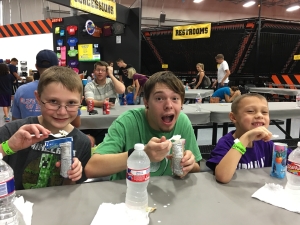 So what is it?  It's an indoor trampoline park.  There are several different areas in the park.  The Apex which is an open jump area.  Each person gets a square (and yes you have to yell at the kids that don't listen and knock you off balance).
Click here for the Apex and Air Pillow video
The Bowl is for ages 7 and under.  It's basically like The Apex but only for the younger kids.  Parent's should really think about using this.  No kids over 7 yrs old are allowed in there.  That means they won't get hurt as bad when they bump into someone…..like a teenager or adult.
The Foam Pit or Air Pillow Pit will probably give you the best laugh you've EVER had!!!  Like seriously.  It's fun to go in and it's friggin hilarious to get out!  I was seriously laughing so hard the first time that I nearly pee'd myself.  I think it took me a full 5 minutes to compose myself to get out of there.
Click here for all 3 Kids on the Air Pillow video
Click here for the Amazing Employee (triple flip yo!) video
The Runway is exactly what it sounds like.  It's a long straight runway of trampoline!  It's cool to watch the gymnasts that come in and do all kinds of tricks on there.  It's also fun to just run on it…..it's funnier than it sounds.
Lastly you have Slam Dunk (basketball) and Dodgeball.  The kids love these but they're usually over run by jerkhole teenage kids that don't have manners.  But of course your welcome to say something to the rude kiddos (I do!).
Anyway, go and have fun!!!  Seriously you will.  And the next day you'll be sore and realize just how out of shape you really are.
Click here for more Air Pillow Fun (including me….omg…smh) video